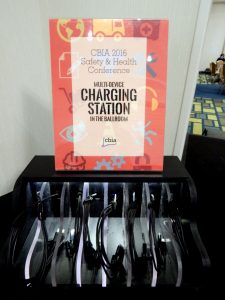 Really, who doesn't get a little nervous when their phone isn't charged?  The average person checks their phone 46 times a day, wearing down the battery. Renting a phone charging station for your next event is an absolute necessity and a much appreciated amenity for any guest.  Here are five reasons why charging stations are a must:
Providing charging stations offers the ultimate convenience. Who can't live without a charged phone?
You'll maximize guest's satisfaction and experience with thoughtful touches such as charging stations.
Guests will be motivated to post positive comments and photos about the event with their freshly charged phone.
Reasonable rental costs won't break the budget.
Your event will be set apart from the rest.
For more information and pricing on charging station, call us at 860-528-1343 or email events@eventresources.com.
---