COVID-19 Response
While we continue to remain diligent and sensitive to the nationwide response to COVID-19, we recognize the necessity of businesses suspending operations until further notice.
What happens if there is important information to get out to your employees?
What if you need to host a small group for important discussions?
What if your goal is to remain transparent to your staff? Or invite participation from your employees, even if remotely?
Event Resources eagerly awaits the moment when we can "get back to normal", but until then, we are working hard to provide alternative solutions to the array of cancellations and postponements in the Events Industry.
Give us a call to see if we can help in the following areas during this uncertain time:
Live-streamed religious services
Live-streamed panel discussions
Important recorded announcements
Scheduled meetings that can't be missed
We have an in-house studio that can support small events, live-streaming, and recordings. We extend an invite to your small group to rent our space and services, or we will come to you.
---
Please also watch or listen to our panel discussion about what happens when events are canceled and how to still hold your event safely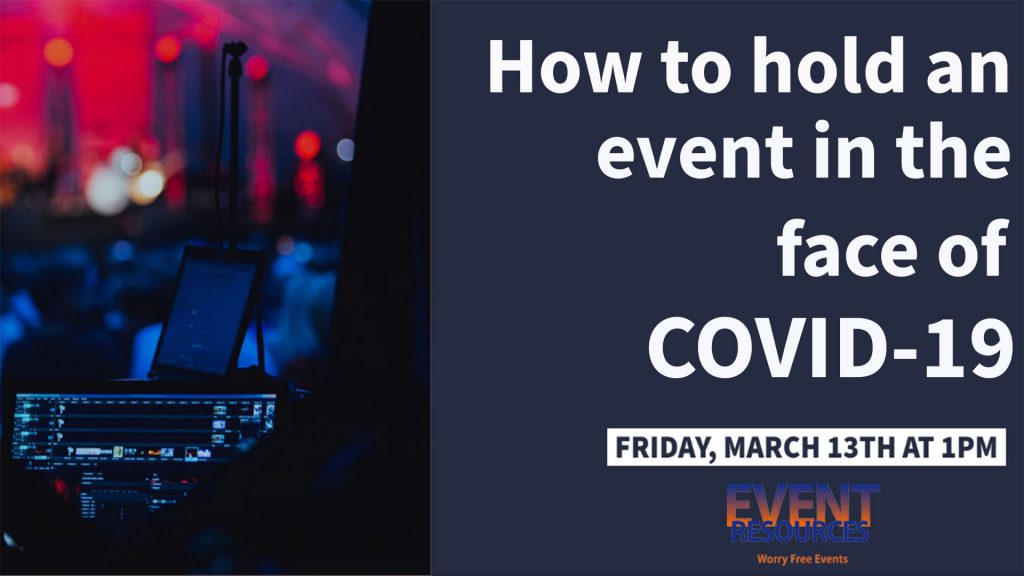 MP3 download here
https://eventresources.sharefile.com/d-s9a0d557caab4aeeb
Video on Youtube
https://www.youtube.com/watch?v=2UhrOC5NdwE