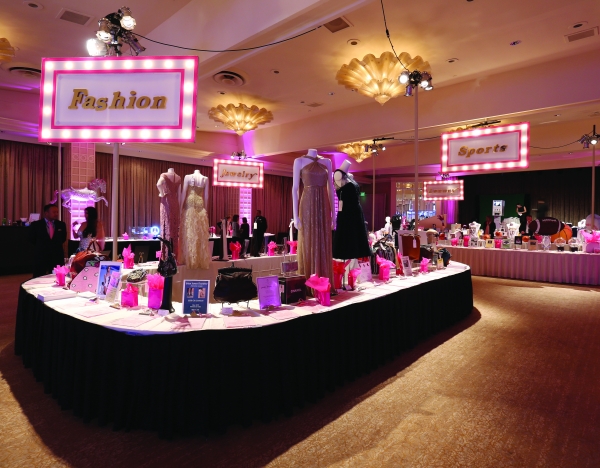 Overhead signs group like items together and make it easy to shop, just like at a department store.
Recently Event Resources hosted a webinar viewing of "The Marketing Savvy Behind Outrageously Profitable Silent Nonprofit Auctions" by Red Apple Auctions.  Although it was 1-1/2 hours long, the time just flew by. The presenter, Sherry Truhlar, provided many insights and tips on auctions that were fascinating. Sherry is a charity auction educator and onstage auctioneer, helping schools and nonprofits across the USA plan more profitable benefit auctions.
Silent auctions are terrific ways to generate revenue and are a staple for non-profit organizations. Because they are "silent" though, your marketing savvy comes into play to make the most money from an auction item without a live sales pitch. However, once you know the basic science behind silent auctions, you'll start to see an increase in bidding, and ultimately, more revenue.
Here are a few of her great tips to make your next auction the best ever.
Silent auction bidders tend to be women who buy items for gifts.
Men are more active in live auctions.
The average ROI for an auction item is 50% – 65%.
If the item is valued at $100, expect to sell it for $50 – $65.
How many auction items should be offered?
The rule of thumb is to count the number of "wallets" in the room and divide by 2. If there are 400 people consisting of 200 couples, then figure there are 200 wallets. Divide that by 2 and you get 100 auction items. If there are 400 individual people, there are 400 wallets, and you should offer 200 auction items.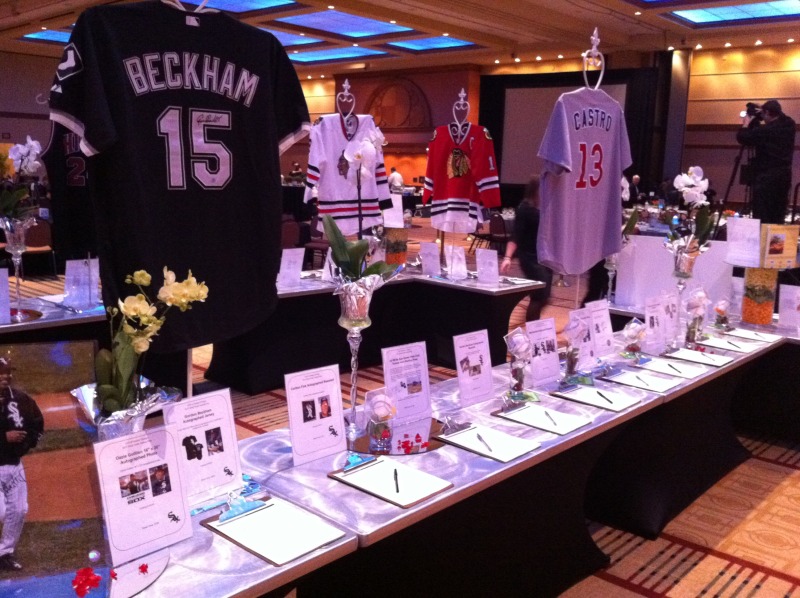 Make each display interesting with a prop, just like in a retail store.
Think like a retail store owner.
People are used to purchasing on eBay and Amazon, so they are conditioned to get lots of product information. The more you information provide, the more interest you will receive on the item. Make each description simple and to the point. (Tip: When selling sport tickets, print out a photo of the view from the seats. You can find these perspectives at http://aviewfrommyseat.com/. Now the bidder can see how good the seats are.)
Next to each description, use a prop. Just like a retail store display, dress up the display with something interesting next to the bid and description sheet. Try not to have long boring rows of items. Mix-up the height of the displays by putting boxes underneath the table linens. Varying the displays makes it more interesting to the eyes.
If you have lots of auction items, consider grouping "like" items together and hanging an overhead sign. For example "Vacations", "Tickets", etc. so people will know where items are located. Especially if they are going back to bid a second or third time. You want them to find an item quickly.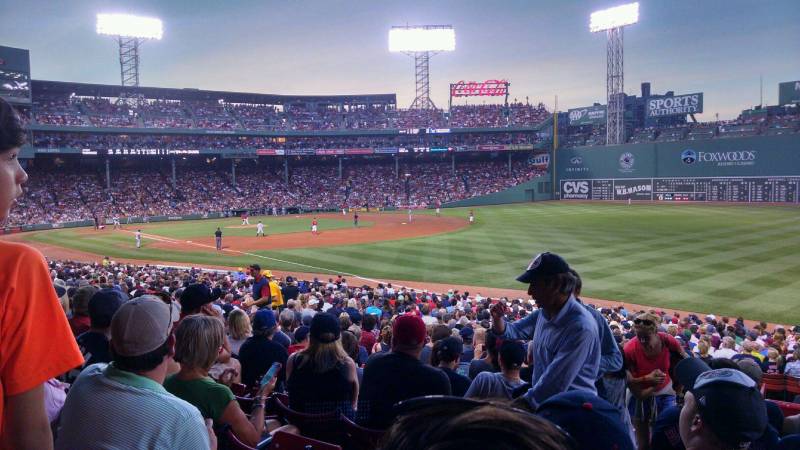 Show the bidders how great the view is from the seats/tickets that are being auctioned.

Where to set up the silent auction?
Locate the silent auction near food stations and bars where people converge and mingle. Don't make them walk across the room – make it easy for them to see the displays. And don't forget to make the displays interesting to entice them to place a bid.
Bid Increment Strategy
Let's face it, sometimes handwriting is really hard to read. Instead of stating "$10 increments" at the top of the bid sheet, start the bidding at 33% – 35% of the retail value, and pre-print 10% increments on the sheet.
Start a Bidding Frenzy
On each bid sheet, highlight a specific increment. When a person bids on that increment, they are automatically entered into a drawing for a prize. This drives up the bidding so people will
want to bid on that particular line to be entered into the drawing.
What items sell well?
Food and services do better at silent auctions. Items that are consumable are of most interest:
restaurant certificates, nail and spa services, etc.
What's it really worth?
The IRS demands that the fair market of an item be listed prior to the bidding. Evaluate each item and ensure the proper value is credited. If the item is a personal donation of say, a vacation home, many people underestimate the value.
What to do with leftover items?
Have a few items that didn't get a bid? Raffle them off to volunteers at the end of the night. It will end the night on a positive note, thank the volunteers and there won't be anything to truck back.
View the Entire Webinar and Receive Complimentary Materials
These are just some of the great information from the webinar. View it for yourself to hear more info to make your next auction fabulous. You'll not only see the webinar, but also receive valuable materials, spreadsheets and templates developed by the expert herself.
Many thanks to Sherry Truhlar at Red Apple Auctions for sharing her experience and expertise. Sherry is a charity auction educator and onstage auctioneer, helping schools and nonprofits across the USA plan more profitable benefit auctions. Her galas raise $15,000 to over $2 million and she's sold at events with crowds of over 1,000. Sherry has many educational resources including webinars, classes, books and video training on auctions that are available to the public – many at no cost. Just go to http://www.redappleauctions.com/ to find out more.
---