After the meeting space rental, lighting, staging, food and décor, there are many other "hidden" costs that may have escaped your budget.  Knowing where to look for them upfront will prevent blowing your budget. Whether your event is being held in a rental space, at a park or a full service venue, it's good to know what fees can be hidden in the contract –  before you sign on the dotted line.
Administration Fees
The most common hidden costs are administrative fees that get tacked on top of a quoted food and beverage minimum.  Sometimes this cost is taxable and other times it is not, depending on if it's a gratuity, commission, or service fee.
Using In-house Vendors
Here's an instant 25% savings. Many venues have preferred or in-house vendors, particularly for audio-visual services such as sound, lighting, staging, etc.  The vendor not only charges for their services, but the venue may add a service charge as well.  You are not typically obligated to use an in-house A/V vendor, so opt for going with an outside professional staging company. (Such as Event Resources of course.  Had to put in the plug.) and save at the very least, this gratuity fee.
Set Up and Breakdown
This is normally included in the space rental fee or food and beverage costs, but additional costs can be incurred, especially if tight reset times or unusual set ups are required.
Security
For smaller parties (less than 50) most venues will have staff members present. However, if you have a few hundred people, crowd control may be necessary, particularly if anyone is "over-served" with alcohol.  If your venue is a museum, government owned building or some other fascinating location, security must be in place.
For professional security, figure $25 an hour per person with a 4 hour minimum.  Private duty police officers may be quadruple that amount.  Remember, as the host, you can be liable for incidents and injuries resulting from intoxicated guests – at the venue and beyond. Check your state liquor laws to learn more about your potential liability.
Liability Insurance
Is your event covered by the venue's liability insurance?  Or do you have to get a policy to cover your event?  That can run a few hundred dollars, so check it out.
Tables, Chairs and Linens
Ask if and what kind of tables, chairs and linens the facility has available.  If you want to upgrade from these, additional charges will be added.  Most venues include white linens at no charge.  But colored linens to match your décor may be extra.
Room Rental Start Time
Venues like to book as many events as possible, even back-to-back.  They know how much time they need to turn a room over for the next event.  However, setting up stages, lighting systems, sound, and other special effects may take more time than the venue may expect. Include enough time for all your set-up and breakdown needs. This extra time may result in increased fees, but it's absolutely necessary.
Rental Items Transport
You'd assume that when you rent dozens of tables or chairs that delivery would automatically be included.  (Who has the time and vehicles to pick up and deliver 150 chairs?)   Ask the rental company for the cost of the rental as well as pick-up and delivery.
Taxes and Gratuities
Taxes are always added to fees.  Knowing which fees and services are taxable up front will save sticker shock when you pay the bill.  Remember, venues with an in-house A/V vendor will charge 20% or more gratuity for their services.  Using an outside A/V vendor, you immediately save that expense.
Corkage Fees
If you use the liquor provided by your reception site, the charge is typically wrapped into the cost. Bringing in your own vino can raise the price. Why? Because the venue's workers are responsible for corking and serving the wine. The cost is from $2 to $5 for every bottle the venue opens.
Cleanup and Breakdown Costs
A full service venue won't charge for these items, but if you're paying a flat fee to rent only the space, anticipate fees for garbage removal, freight elevator use and cleaning.  And if your event is on the weekend, expect to pay time and a half for labor, and even more for late night pickup and cleanup.
Cancellation Fee
Some venues require a down payment or deposit after they give you an estimated price. If you have to change the date or cancel, the down payment or deposit may be forfeited in lieu of a cancellation fee.
First Aid
All venues should have at the very least, a first aid kit.  More medical attention may be necessary depending on the weather, a strenuous sporting event, the demographics of the crowd, whether alcohol will be served, etc.   The level of first aid can range from a First Aid Station to medical staff and an ambulance on site.
Permits
If you're required to get a permit for parking, liquor, tents, entertainment, etc., there will certainly be associated permit fees.
Parking
Is free parking included with the rental space?  If not, can you get a flat rate for the event or a reduced rate for your guests?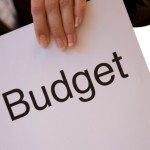 As you can see, all these fees can add up.  To help you keep track of them, we enhanced the Microsoft Excel Template for an Event Budget with these and more items you should always include in your budget.  Click here for the free download!
As always, if you have any questions about event budgets, feel free to give us a call. We'll be glad to help you out.
Tel:  860-528-1343   or Email: events@eventresources.com.