Digital Signage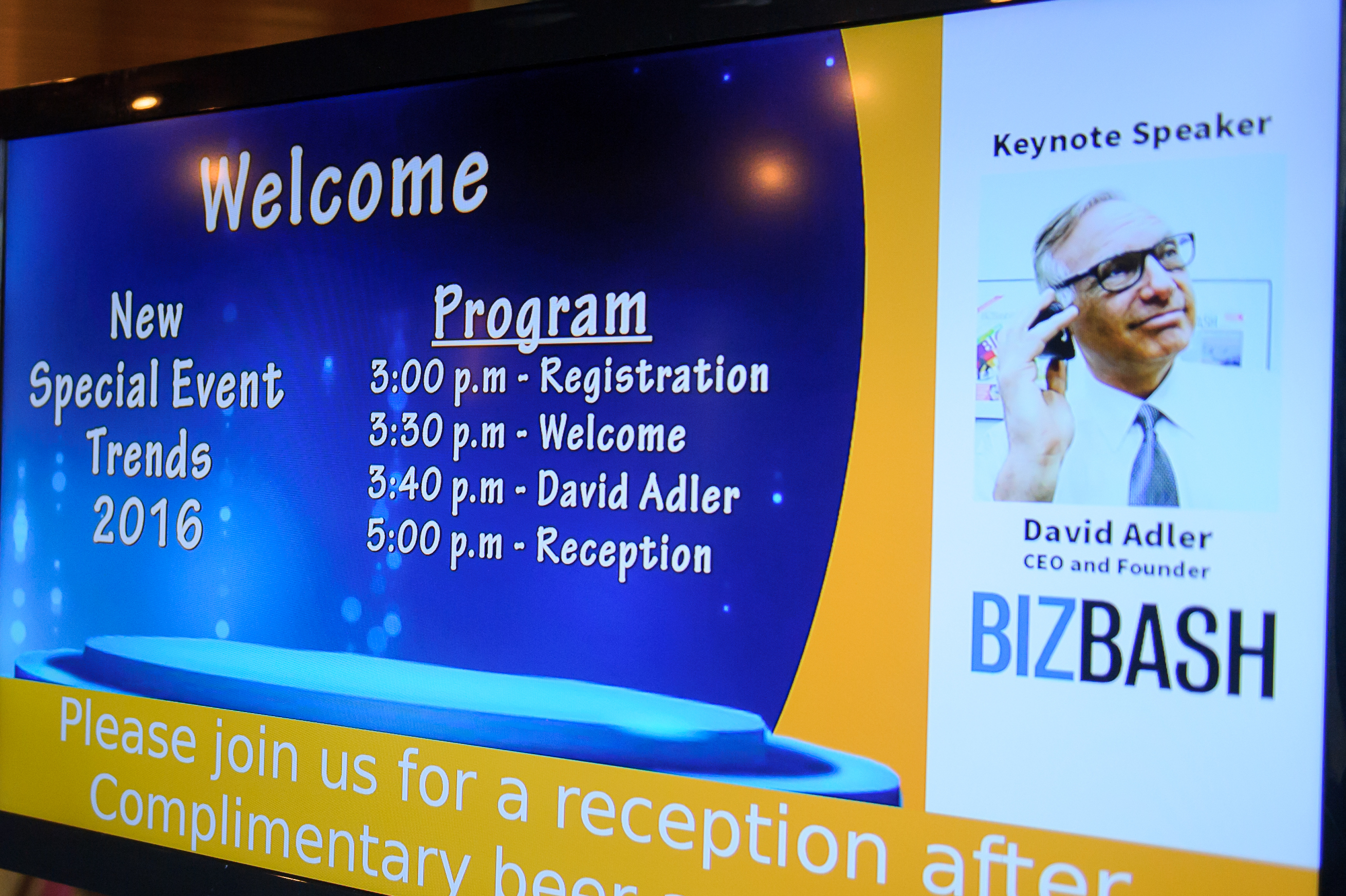 Now you can have Digital Signage greet guests, provide a schedule of events, sponsor information and helpful messages. Digital signage allows you to have one, two, three or more images or text areas on a monitor, including video and moving text. The best part? The content and layout are fully customizable.
Event Resources takes care of the entire process. We take your content and program it into the digital signage software, upload it to the high definition display and complete the entire installation on site.
Why use digital signage?
It's impressive. Digital signage attracts attention and it's a great way to inform guests at events.
Digital signage allows you to generate money from advertisers or provide space for sponsorships.
Eliminates the cost and waiting time compared to printing.
You are in control of what is displayed. You have the ability to show and change relevant information.
Enhances the atmosphere with a lively, high tech look.
Content can be displayed in different formats: program information, news channels, twitter feeds, photographs, advertisements – the list is endless. You can put everything you need onto the same screen, at the same time.
Find out more about how to step up your event with digital signage. Contact us at 860-528-1343 or events@eventresources.com