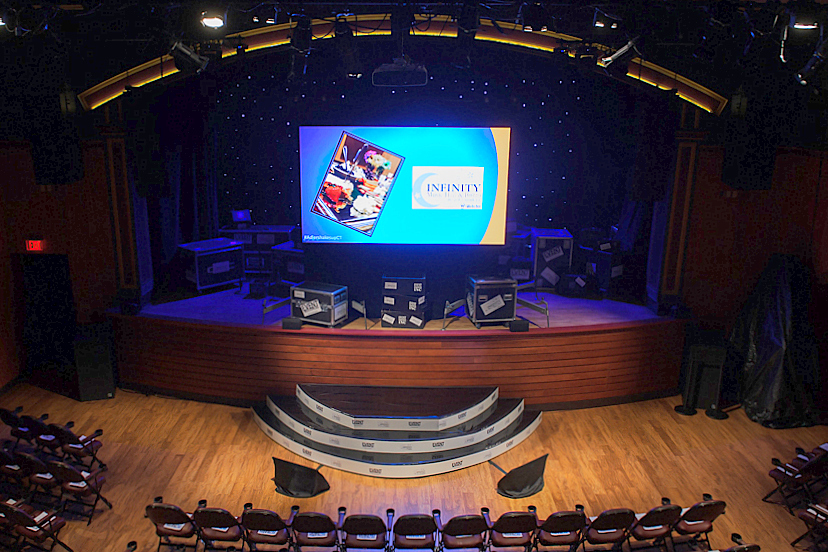 The show stopping LED Video Wall on stage was the central focus for the presentation: stunningly bright for the people sitting in the back, and clear as a bell for those sitting in the front row. The popularity of giant LED wall displays has increased among event planners as they have become more available and smaller than the large, stadium-sized ones of a few years ago. Now LED Video Walls give event planners opportunities to display video, graphics, live social media boards, and sponsorships, even in direct sunlight!
The LED Video Wall is made up of a series of modular 'tiles' which can be assembled into different sizes. Each tile relies on thousands of tiny electronic dots that light up dynamically. Seen at a distance, these points of light resolve into a stunning image!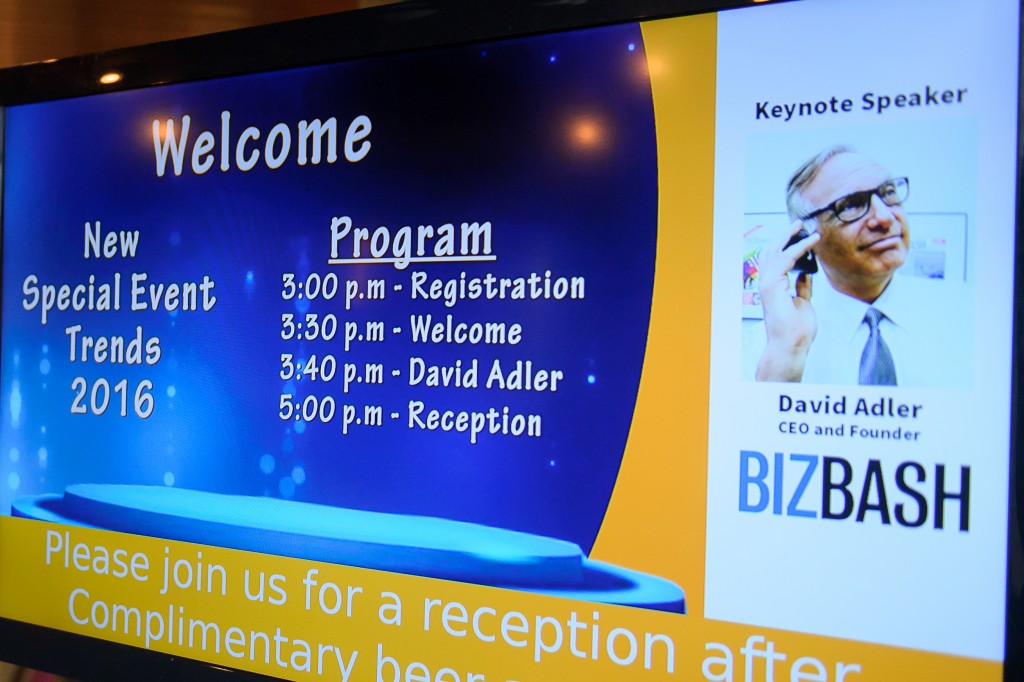 Digital Signage greeted people as they first entered Infinity Hall. The dazzling sign welcomed guests to the program, provided the schedule of events, sponsor information and helpful messages. Digital signage allows you to have one, two, three or more images or text areas on a monitor, including video and moving text. The best part? The content and layout are fully customizable.
Event Resources takes care of the entire process, from your content and programs it into the digital signage software, uploads it to the high definition display and completes the entire installation on site.
For more information on digital signage and the new LED display wall, call us at 860-528-1343, or visit Digital Signage and LED Display Walls on eventresources.com.