After months of planning, you only have one chance to make a strong first impression with your audience. That's why it's so important that you have clear, eye-catching signage that makes people stop, look and immediately be engaged with your event. Just think of all the ways signage and graphics bring your event to life and engage your audience from the get-go.
Branding is an effective marketing strategy. Use your logo often and effec­tively, repeat it on your stage backdrop, and place it on the lectern, welcome signs and entryways.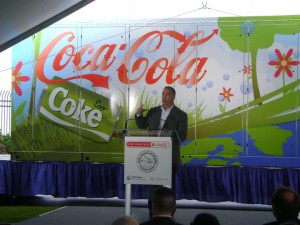 Transform a space from mundane to fabulous with graphics lining the walls. Change the gymnasium to an alfresco dining area within minutes.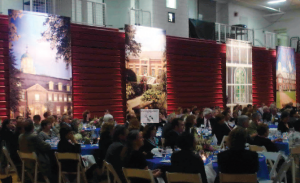 Make it easy for your guests to find their way around. Use graphics to guide them to particular areas, instruct them about issues or share information.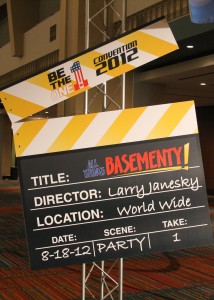 Impress Sponsors with high impact graphics, displaying their names and logos prominently and accurately.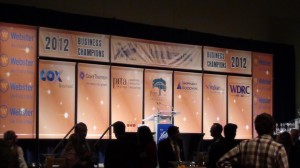 Don't be short changed by the limitations of your event space. Expand the possibilities by using large format digital printing to make your space come alive.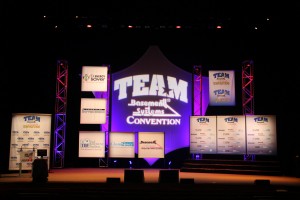 Custom digital printing can range from single color to photo-realistic, full color. It is an ideal, cost-effective way to create a big visual impact. With a wide range of materials and hundreds of different uses, graphics are an excellent and affordable way to promote your event, organization, and mission.
Smart planning will also make your signage re-usuable, especially with logos walls.  There are also large graphic murals that can be rented to stretch your budget while making a great impact.
Check out our Guide to Graphics which illustrates how spaces such as halls and gymnasiums have been transformed into another world.